Carly Forman- Owner, Broker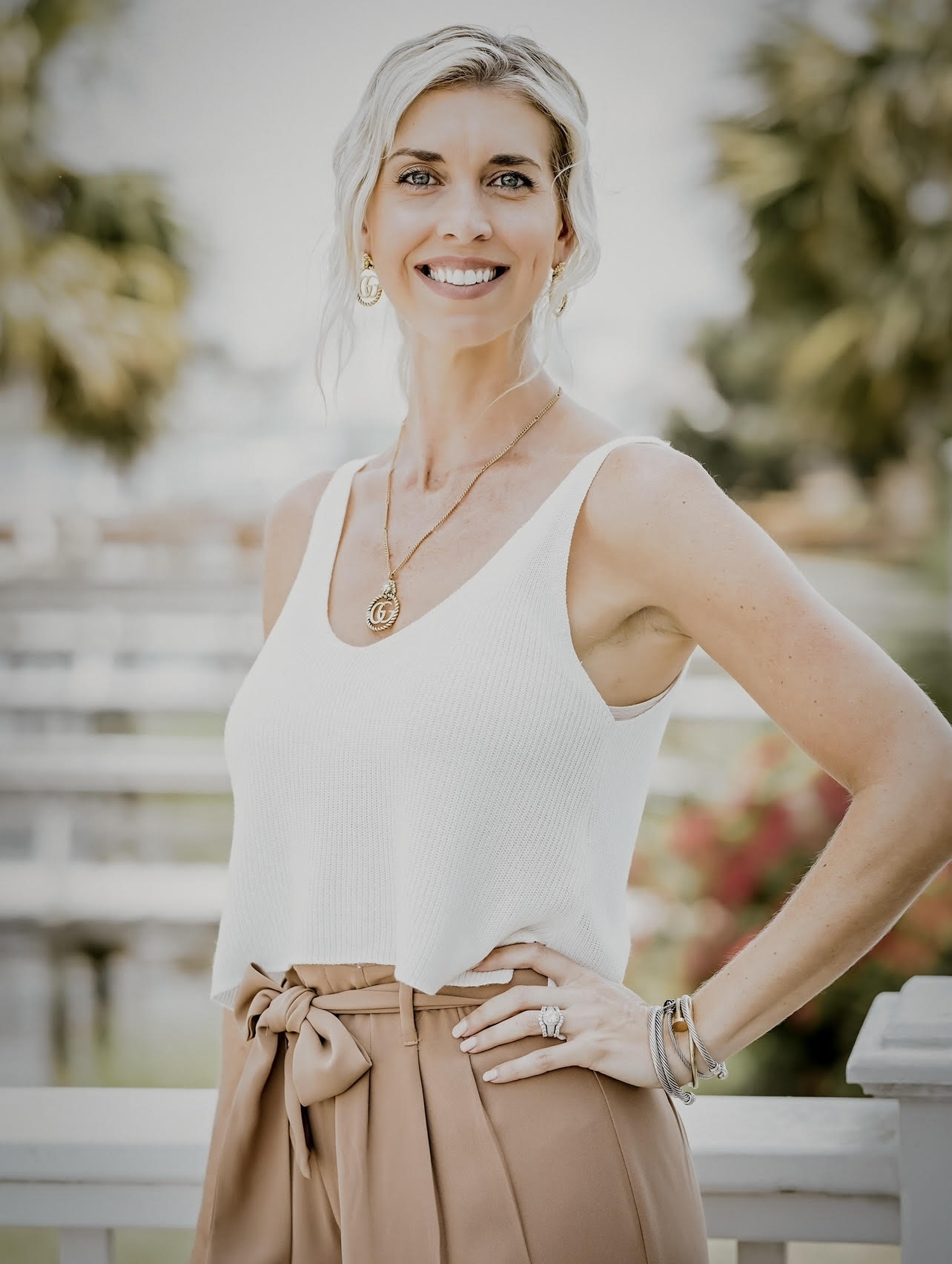 I have been a resident of Wilmington since 2001 and I'm very happy to call this beautiful coastal community my home. My experience thus far in real estate has been challenging and rewarding, I started my career in this business in 2005 working for a large franchised firm, then moved to a large local firm in 2007 where I spent the next 7 years.
In 2013, I opened the doors to my boutique real estate firm Coastal Green Properties. My vision when opening this firm was to keep it small and intimate, to really focus on client relations to provide the best service possible to both buyers and sellers.
I am originally from Lynchburg Virginia. I grew up surrounded by real estate, as both my parents have been involved in the business for many years. Coastal Green Properties also has subsidiary company – Coastal Green Construction established in 2009, which is ran by my husband Jason Forman and his partner Josh Swanson. Coastal Green Construction specializes in hotel & commercial renovation.

DESIGNATIONS & AWARDS
2007 Broker Participation Award, Envirian of Wilmington
2013 North Carolina General Contractor License #72614
2015 Certified Lead Safe Practices for Renovation and Repair
2019 Upscale Resale Design Challenge Winner for Cape Fear Habitat for Humanity
2020 "40 under 40" by Cape Fear Real Producer Magazine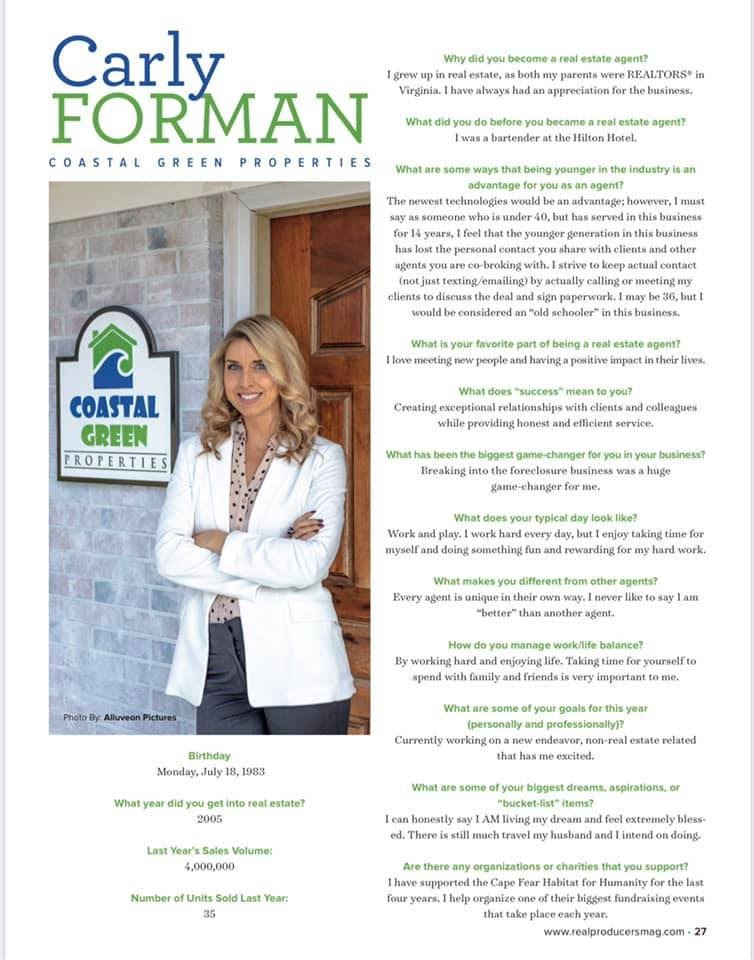 PRESS & TELEVISION
In the February 2023 issue of Cape Fear Real Producers, Carly and Jason Forman were featured as a "Power Couple" for the Wilmington area! The article includes questions and answers from Carly and Jason such as their businesses, how they met, and their favorite date night.

Recently, I appeared on "Coffee with Closers" along side the NC Association of Realtors President and 2 other guests from across the state during our lockdown quarantine in April of 2020. The four of us discussed the effects of the stay at home order and the effect it was having within our real estate market.
Links to watch the discussion panel-
Coffee with Closers- Statewide 4/21 - YouTube
I was featured on HGTV's Beachfront-Bargain Hunt. This was a huge and exciting moment for my husband and I, as we looked for our potential beach house in Carolina Beach. The episode, "Agent turned Buyer in Carolina Beach", was so much fun to shoot and HGTV was awesome to work with!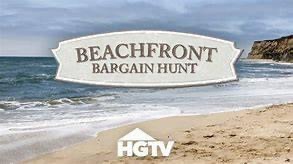 In addition, I was featured in Cape Fear Real Producers April 2019 issue. It was such an honor to be featured amongst the top real estate performers in our area. The publication is meant to highlight exceptional work in the real estate field, to be included was a pivotal moment in my career.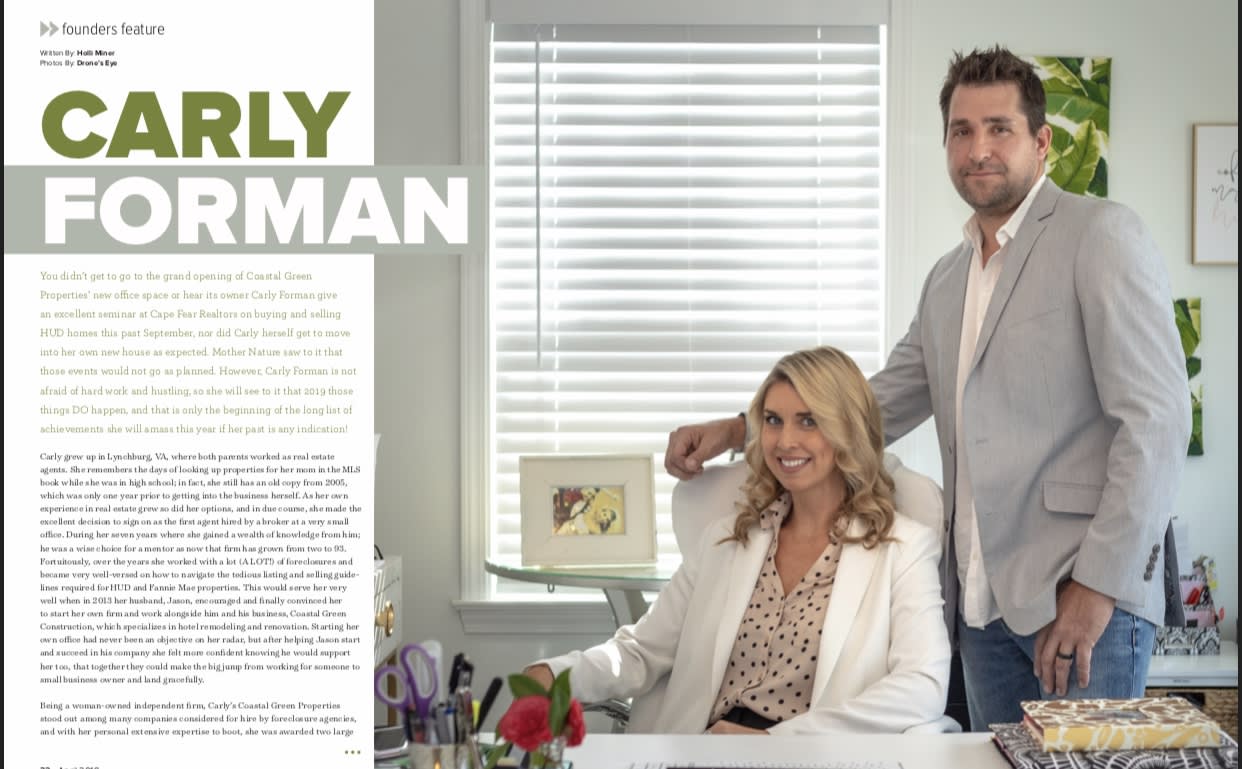 Meet the rest of the Coastal Green Properties Team!
Renae Perrett- REALTOR

Renae understands just how much buying or selling your Coastal property means to you. Her enthusiasm for the area and strong work ethic offer an unbeatable combination for a successful transaction. Whether it's a primary residence, vacation home or investment property, you want to work with a specialist when you buy or sell your Coastal property. Renae Perrett is the specialist you need when it comes to real estate in Southeastern NC. Call Renae today and she will put her 20+ years of local real estate experience to work for you!

Matt Kalp- Marketing Liaison & Public Relations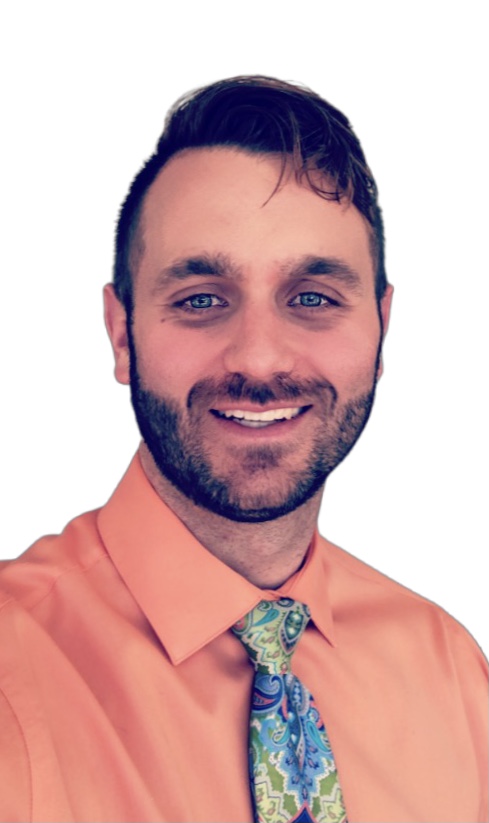 Parker Jackson - UNCW Intern
Parker is a junior at UNCW studying Business Administration with a double concentration in Management and Economics. At UNCW, she is involved in the Real Estate Investment Club and is the Chapter President of PSE, an on-campus business fraternity. She plans on obtaining her Real Estate license in the near future and hopes to end up in a management position in her career. She loves living on the coast, traveling and doing any type of outdoor activity.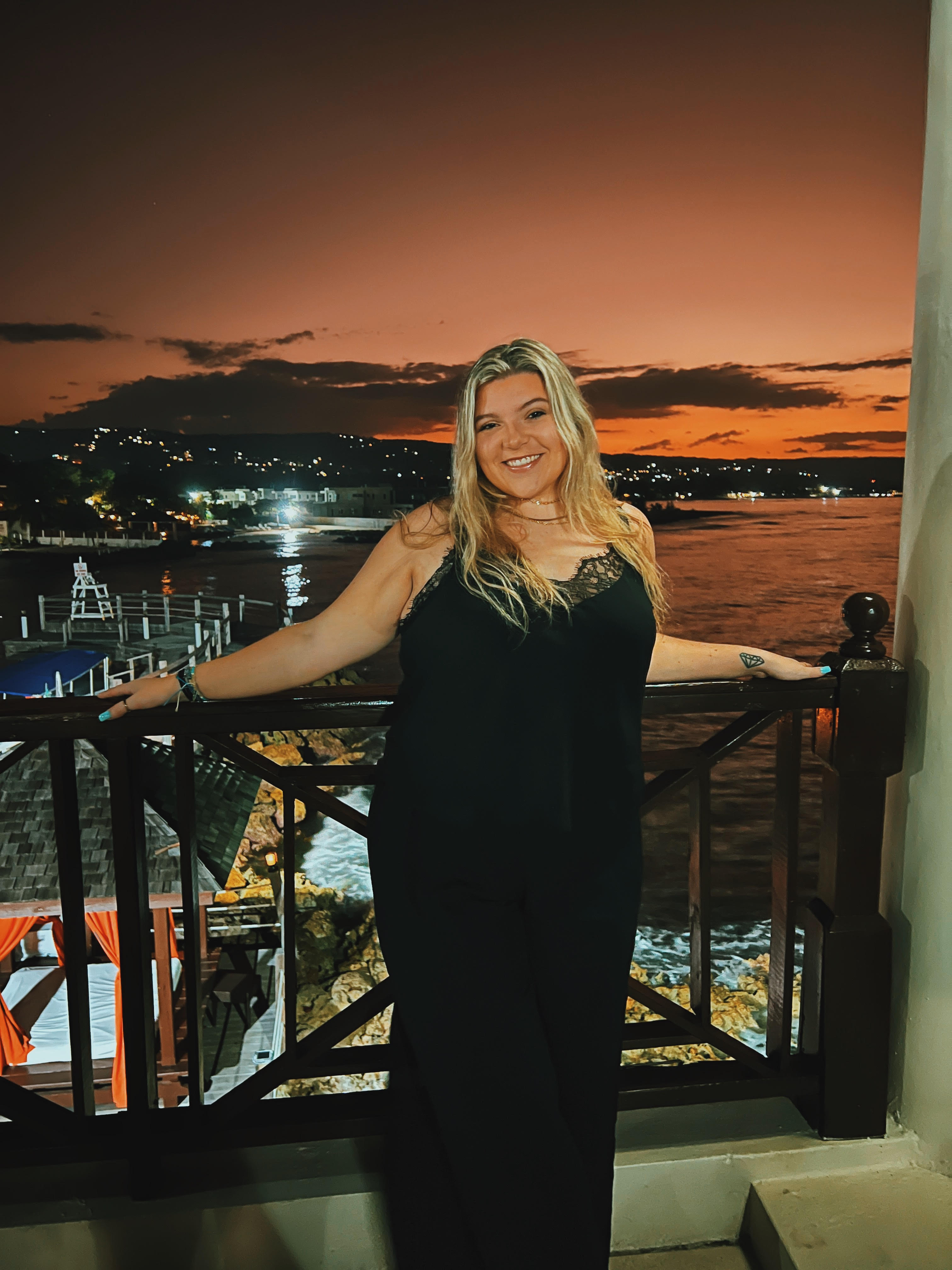 Jessica Jordan- Broker in charge of Charlotte, NC Office
Originally from the south, Jessica has called North Carolina home since 2013. After previously having a career in Marketing, she knew her passion existed in real estate. As a Broker, Jessica received genuine satisfaction from helping her clients find their perfect home or selling their current property.
Her career in real estate thus far has been very enjoyable and gratifying. She is a self -motivated, dedicated hard working agent. When you're looking for Realtor who will listen, advise, and guide turn to Jessica for all your real estate needs. She is ready to begin working for you today!
What makes us special?
The brightest minds of the real estate world and solution-driven attitude distinguish us in the competitiveness on the market. Customer-centered services we offer are unparalleled and pair with astonishing performances. Led by knowledgeable and experienced innovators, our team serves you with accuracy and refinement, providing the most suitable resolutions. We make sure our clients are satisfied from the beginning of house-hunting to the rest of their lives, living in the places we helped them find.
Sophisticated and luxurious, the properties we offer will satisfy the most demanding tastes. Throughout the years, we've grown and now our offices can be found over the course of the entire country. From West to East, our professionals await your arrival to help you make informed and deliberate decisions. Our team of experts has an undeniable talent for discovering hidden gems that could be ignored as they're not 'obviously' attractive. We see the potential which can be omitted at first sight and don't hesitate to make good use of it.
Our purpose is to simplify the process of renting, buying or selling the properties. Using up-to-date and innovative networks, our experts work wonders and find the most rapid denouements, saving your time, money, and energy. Ultimately, we aim to make your dreams come true and help you initiate a brand-new chapter in life. The real estate journey is usually a once-or-twice-a-life activity for many, so it's easy to feel overwhelmed when entering this unknown ground. Some parts of the process have recently become more accessible through technology, but when every buyer has access to the same resources, it's tough to stand out in a crowd so the decision is still difficult. That's why working with a trustworthy real estate professional is a key to your success and we'd love to help you navigate through this complex process.